Lab
aka: Shop, MakerSpace, MakeTank, Studio...
Once upon a time, everyone I knew had a "shop". Men and women alike, although the focus was often different. We were always working on cars or some crazy project, our neighbors had the same. It was no big deal. We had to fix or make things to get by. Shop/Craft/Art classes were removed from schools and "civilization" changed to consumerism/consumptionism. Now considered über cool: "Making" is the hot new thing. For some of us: code, electronics, welding, construction, fabrication, additive and subtractive manufacturing isn't new.
It is life.
Welcome to GeekLabs:
Upstairs
A solid internet connection, computers, laptops, screens, Raspberry-Pi's and various electronics gear multiplied by a great coffee machine, good tunes and a spectacular view down the Tennessee River.
Downstairs
A machine shop, welders, plasma torch, various art, auto, metal and wood shop tools, a 40' 18" tall I-Beam with a trolly lift. We like to build/fix things.
Office
GeekLabs own an office building at the base of Signal Mtn. 1028 Signal Mtn Road. We do official business from that address: Suite #104.
Messy Lab Pics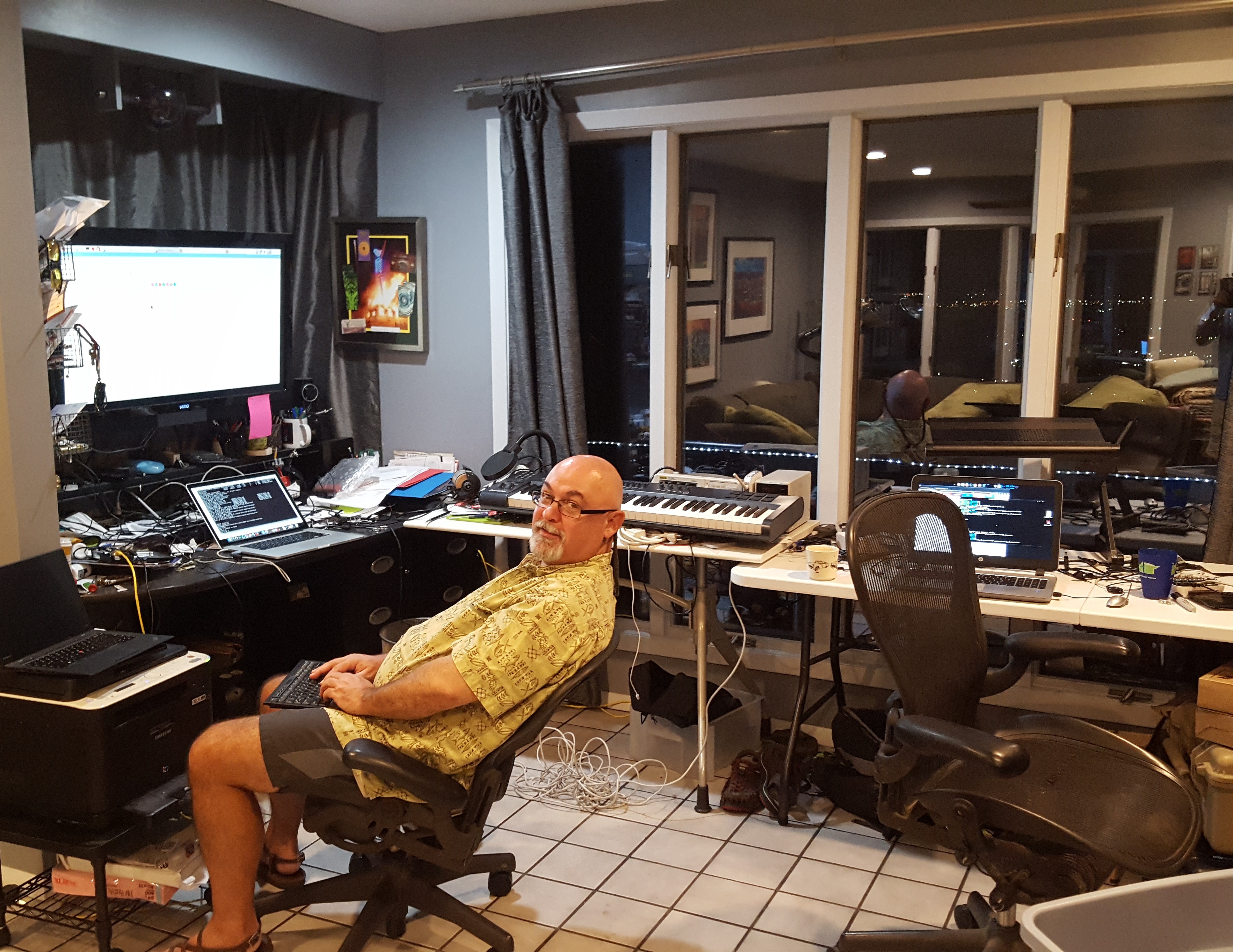 Fellow geek
Dan MailMan
and a very messy but fun night working on Raspberry Pi's for the Passageways Art project. We were creating code and musical samples used in the project. Collaborating with awesome people on fun projects is the best of times. You can also see the lights of downtown Chattanooga out the windows. This is the "magic productive spot".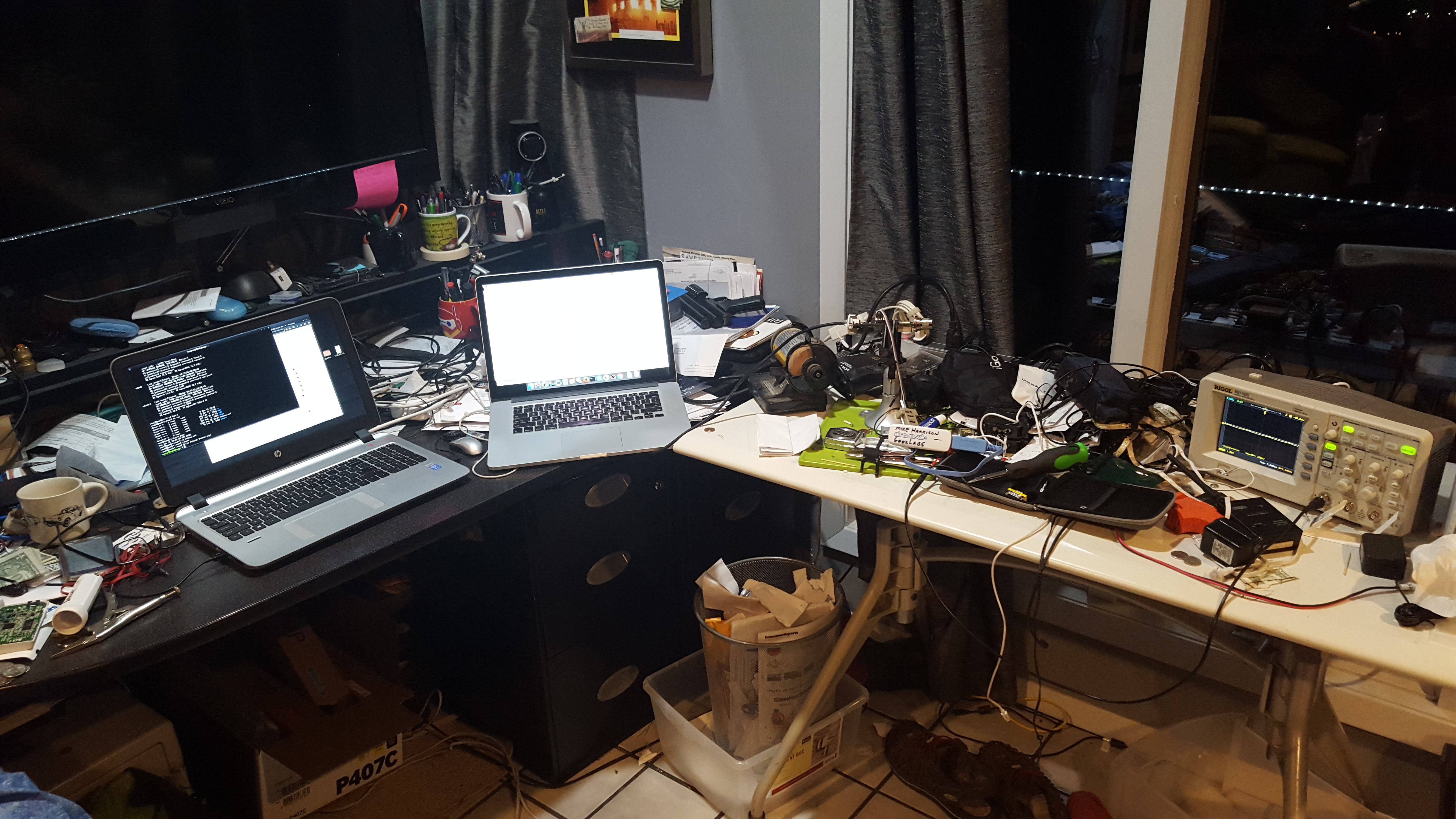 Another messy office/lab picture, playing with electronics, WiFi routers and code. Anyone can stage a pretty picture.. it takes serious work and caffiene to create such creative chaos.